York Community High School


Class Of 1963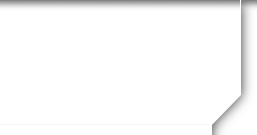 Linda A. Becker Madura
Profile Updated:
December 11, 2018
Yes! Attending Reunion
| | |
| --- | --- |
| Residing In: | LeClaire, IA USA |
| | |
| --- | --- |
| Spouse/Partner: | Jeffrey M Madura |
| | |
| --- | --- |
| Occupation: | Retired HS French and Italian teacher, among other things |
Children:
Karen, born 1970, married to Mike Sheeman, has 2 sons: Jackson Michael, 19, and a sophomore at North More…Central College here in Naperville, and Jayson Maxwell, 15, and soon to be a fresman at Plainfield North High School;
Anne, born 1980, married to Jim Earel, has 2 sons: Isaac James, 8 Jonah William, 4
Where has your life taken you since you graduated?
I attended Rosary College (now Dominican University) and graduated in '67 with a double major in French and English/American Literature plus my teaching credentials. I lived in Switzerland during my junior year and attended the Universite de Fribourg. During that time, I traveled to France, Italy and Great Britain, in addition to many adventures traveling in la belle Suisse. In 1966, my parents were transferred to Rome, so I spent post-grad 1967-68 living in Italy and earned a degree at the Universita Italiana per Stranieri in Perugia, Italy, and that qualified me to teach Italian at the high school level. I also taught Italian at York in the Adult Education Program.

When I returned to the US, I taught HS French at Nazareth Academy in LaGrange Park, IL and Adult Education Italian at YORK!! Jeff and I married in 1969. After staying home with Karen until she started school, I worked for Lombard School District 44 until Anne was born. I stayed home with Anne until she started school, and then I returned to work for District 44 for another 7 years.

In 1992 I became Manager of the Glen Ellyn Children's Chorus (now Anima Singers of the Greater Chicagoland Area), and I traveled with them to Canada, Norway and Denmark. But since 1994 I haven't been out of the US for even 1 day!

After a few years with the Children's Chorus, I went to work for the City of Naperville in the Building Department, which transitioned into the Department of Transportation, Engineering and Development as Naperville grew by leaps and bounds. I was there for 11 years until I retired in 2005 to care for my mother in her last years. She was a victim of Alzheimer's Disease, and those 3 years as her caregiver in our home was a major educational experience for me. And I could not have done any of it without my dear husband, Jeff.
School Story:
I loved being part of the Music Department! Senior Choir was wonderful, and Mr. Whitmer was amazing! Many of the post-choir-concert parties were held at my house; I loved having everybody that I cared about under my roof. I loved playing the piano to accompany Sue Pedersen when she played her flute and Jeff Brown, Carolyn Schmidt and the Boys' Quartet when they sang. Carol Wegener and I even played a 2-piano Shubert duet in one of the talent shows. I was always too afraid to try out for the musicals, so I'd do make-up back stage. I can remember Dave Hanni complaining about it as he coughed, sputtered and gagged through his several experiences with me. Fun times!
What Grammar School did you attend?
I was part of the first 6th grade class to "graduate" from Edison School. Before that, I attended Wm. Beye School in Oak Park, IL for grades K-5.